Start planning your next event with Bev Inc.
Bev Inc. LLC is a licensed and insured full service food and beverage catering company specializing in the greater New Orleans area.

CATERING ABOVE THE REST
Bev Inc., LLC has excelled as a catering and event management business since October 1999. Specializing in various events, such as music festivals, sporting events, product launches, charity and corporate events, Bev Inc. also targets the needs of weddings, birthday or holiday parties, cocktail mixers, reunions, crawfish boils and even home-style dinners.

Dependability
From fifty to two hundred thousand guests, Bev Inc.'s attention to each and every logistical detail has ensured success. Inventory control, impeccable safety standards, and crowd movement has been at the forefront of the business development. Bev Inc. is equipped to provide on location food preparation and service to clients offering immaculate food selections. In addition to providing a multitude of various beverage service options, such as full service bars, Bev Inc. has demonstrated its ability to fulfill its commitment to excellence for all clients.

Customer Service
Exuding professionalism in catering, Bev Inc. is dedicated to providing the best in customer service. Every event is unique and Bev Inc. team of professionals caters to the clients' specific needs. As a result, a high percentage of business for Bev Inc. is loyal customers and their referrals.
Reed is a leader, inspiring and motivating his staff and works side by side to ensure a positive result.

- James M. Besselman, Jr., The Chicory
Meet a few more happy Bev Inc clients!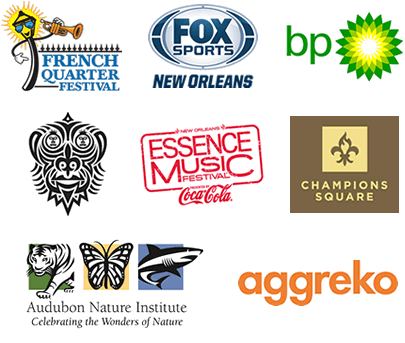 Excellence
It is Bev Inc.'s goal to provide savory food, friendly and professional service, and amazing atmosphere for each and every event. Priority number one for Bev Inc. is customer satisfaction. We approach every event as a very special occasion and the start of a long-term relationship!